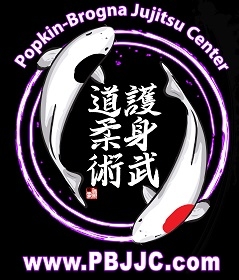 Popkin-Brogna Jujitsu Center
Martial Arts West Hempstead
Check out our amazing web specials!
Addresss

219 Hempstead Turnpike

Map

2nd floor, rear entrance

Place

Route

West Hempstead, NY

11552
Addresss

219 Hempstead Turnpike,

West Hempstead, NY

11552
Landline

(516) 489-1278

Closed today

E-Mail

Facebook

Video

Website

Description
For some time now, we've dedicated our lives to bringing the physical, mental, and spiritual benefits of martial arts to the West Hempstead community. Recently, our family has expanded way beyond West Hempstead, into Franklin Square, Garden City, Lynbrook, Rockville Centre, and more ! Through classes geared for men and women of all ages, shapes and sizes, our school itself has become a community of learning and growth. We'd love nothing more than for you to become a part of it. That way you too can enrich your life, learn self-defense, and get in great shape. Together, these three elements lead to a happier, healthier life. After all, for thousands of years, martial arts has been a tool for inner-growth and development. The hard work and patience required to perfect each moves builds discipline, focus and determination. The desire to advance through the ranks develops goal setting and ambition. The rush of passing tests, and seeing how far you've come builds confidence and pride. Helping you succeed in martial arts is the only goal of our West Hempstead program. Everyone here - each of our martial arts instructors - is passionate about helping you succeed, have fun, and enjoy the time you spend here. So come on by and try out the program that's best-suited for you. You can learn more about the classes our West Hempstead school offers, and call us to register for the one that's right for you. Our childrens' program, designed by a New York State certified elementary school teacher, and supported by Powerful Words, one of the leading character development programs in the country, incorporates age appropriate skills and activities to help bring out the best in your child. If you live in the towns of Franklin Square, Garden City, Lynbrook, Valley Stream, Rockville Center, Uniondale, Hempstead, or Baldwin then you are close enough to come train with us!
Popkin-Brogna Jujitsu Center can be found at 219 Hempstead Turnpike . The following is offered: Martial Arts . In West Hempstead there are 3 other Martial Arts. An overview can be found here.
Opening hours
Friday by appointment
Bios
Joe Brogna, Howard Popkin

Owner/Master Instructors

Howard Popkin began his training in Goshin Budo Jujitsu in 1979, under the tutelage of Jeffrey D . Lovering. He continued to train under Lovering until 1992. While training under Lovering, Howard was exposed to many of the nations' top Jujitsu instructors, but it was the Daitoryu Aikijujitsu Kodokai of Roy Goldberg and Kiyama Hayawo that Howard found most interesting. In 1986, with Mr. Lovering's approval, Howard began to study Daitoryu Kodokai under Roy Goldberg. Howard studied diligently with the Goldberg and Kiyama in the Kodokai until 1992. After a few years of training with training partners, Howard realized that he missed the Daitoryu and sought out one of the world's great practitioners, Okamoto Seigo of the Daitoryu Aikijujutsu Roppokai and immediately became a student of Okamoto. Joe Brogna began his training in Goshin Budo Jujitsu in 1991, under the tutelage of Robert Hansen. He continued to train under Hansen until December 2006, when he began construction of the Popkin - Brogna Self Defense Center. In 1998, Howard Popkin brought Okamoto Sensei, Headmaster of the Daito Ryu Aikijujitsu Roppokai, to NY to teach a seminar. At that seminar, Howard Popkin was introduced to Joe Brogna. Joe was immediately intrigued with the skills and techniques of Okamoto. During that same seminar, Joe had the opportunity to work with Ole Kingston, Okamoto's top non-Japanese student. Ole's ability to off balance Joe at will, regardless of being paraplegic, sealed his decision to pursue the Roppokai. Later that year, Joe joined the New York Roppokai study group, under the leadership of Howard Popkin. At that time, the study group was in Howard's garage and classes were held 4 days a week. Okamoto would come to New York 3-4 times a year to teach his art. These in depth seminars took place over 4-7 days, lasting 3 hours per night on the weekdays and 7-8 hours on the weekend. When Howard Popkin moved to Japan in 2000 for 3 months, Joe Brogna assisted running by the New York Roppokai branch. In October 2009, at the suggestion of Howard, Joe attended an internal energy seminar taught by Dan Harden. Joe and Howard found Dan's approach to internal energy development to be an essential addition to their studies. In October 2010, Sensei Popkin & Sensei Brogna respectfully resigned from the Roppokai due to political reasons. Later that same year, Popkin and Brogna began laying the foundation of what would become the Daito Ryu Aikijujitsu Ginjukai. Our dojo here in West Hempstead, NY is a brand new/ traditional styled facility that incorporates the best of old world traditional values into a modern package suitable for everyone. Popkin-Brogna Jujitsu Center is a family oriented school that offers classes for student's ages 3-76 years old (that is our oldest current student). Our classes are high-energy, fun filled, and both mentally and physically challenging. Our goal is to provide you with a solid foundation of self-defense skills, based on traditional and modern Jujitsu systems that are street applicable and effective.
Images






More Martial Arts in your neighborhood